Someone had asked for a few sample UI's that work with EQ Mac, and I realized I'd never posted my UI here.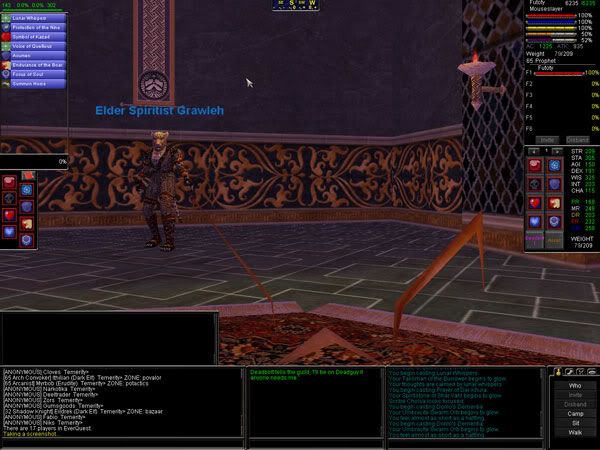 (click to enlarge)
It can be found at EQInterface
Here
.
I know that Ut found a slight bug with the containers (having more than 10 container windows open at once will cause all further containers to
appear
empty), but since he hasn't told me how to correct it yet
it's something you may have to live with.